Norwich Zen Buddhist Priory is a temple of the Order of Buddhist Contemplatives, in  the Serene Reflection Meditation (Soto Zen) tradition of Buddhism.
Zen meditation and Buddhist practice in Norwich
Soto Zen emphasises meditation as the basis for being still within the events of life and experiencing things as they are.
You are very welcome to come along and learn how to practise within our tradition – we have events for newcomers.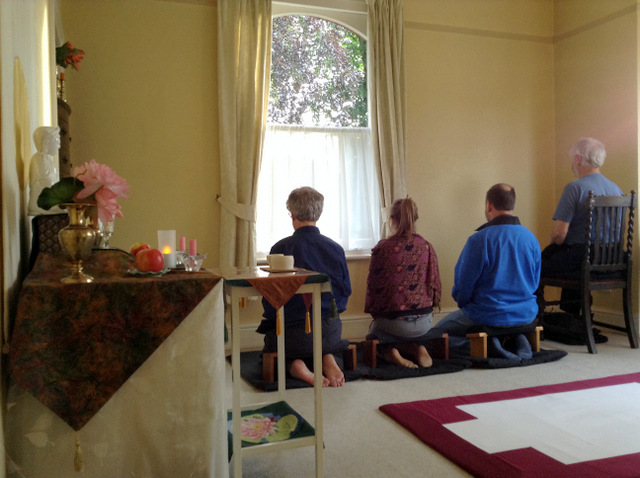 Events in the autumn
Basic Buddhism Course at the Priory
Tuesday evenings, 7.30pm – 9.30pm, from 10 October to 21 November. More details can be found here.
Day retreat in Cambridge
Saturday 14 October, 10.30am – 4.00pm, at the Quaker Meeting House, 91 – 93 Hartington Grove, Cambridge, CB1 7UB. More information can be found here.