Norwich Zen Buddhist Priory is a place of meditation and practice for the Soto Zen tradition of Buddhism. It is the residence of a senior monk in the Order of Buddhist Contemplatives, Reverend Leoma Hague, who offers teaching and guidance to anyone who wishes to meditate and live a Buddhist life. The Priory is supported by a group of lay Buddhists in Norwich and across East Anglia who follow the Soto Zen tradition.
You are very welcome to come along for an introduction to how we meditate and practise. There are various options for newcomers who would like to find out more.
Our form of Buddhism is centred on the practice of zazen or serene reflection meditation. Soto Zen emphasises meditation as the basis for being still within the events of life and experiencing things as they are.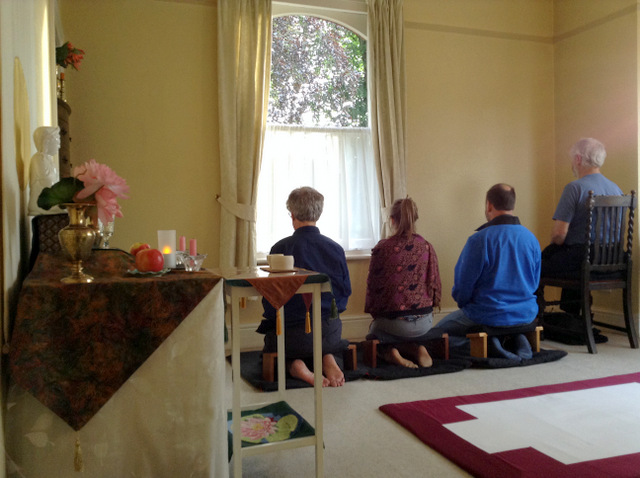 News
We'll be holding another Basic Buddhism Course this autumn on Tuesday evenings, 7.00pm – 9.00pm. It will run from 8th October to 19th November. More details can be found here.
Our annual Cambridge Day Retreat will be on Saturday 19th October, 10.30am – 4.00pm, at the Quaker Meeting House in Hartington Grove. More information can be found here.
The Tuesday Basic Buddhism Evenings and the Thursday Dharma Evenings are now starting at 7.00pm (instead of 7.30pm).